Confections
With the goal of providing more quality and beauty to your collection, the Baxmann has different designs of buttons, studs, eyelets, among other components, metal, for clothing.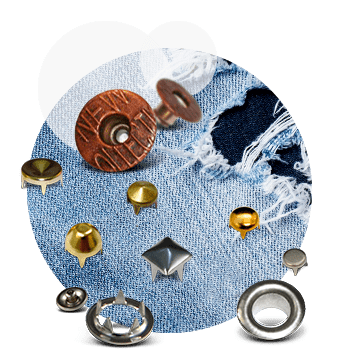 Used in clothing, uniforms and accessories, Baxmann metallic components are easily applied and offer all the beauty to give your collection the necessary highlight. Baxmann metallic components add quality and are extremely useful in fastening, fastening and buttoning functions.
Baxmann, a manufacturer of metallic components, is committed to the agile delivery of its products throughout Brazil and Latin America. In addition, it has a high production capacity to cater to garments of all sizes, always concerned with total customer satisfaction.