Other applications
The Baxmann, besides acting in the fashion sector, meets the most diverse areas. From leather to handicrafts, their products have different features in each application.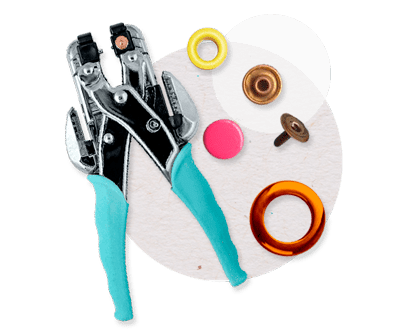 The services provided by Baxmann, feature functionality in several areas. Among them, we can mention: leather footwear, visual communication, safety equipment, speakers and musical kits, toys, pet accessories, stationery, Office, agricultural tarpaulins, nautical, among others.
With the pursuit of total customer satisfaction, the Baxmann, manufacturer of metal components, presents products thus becoming, especially for every need.